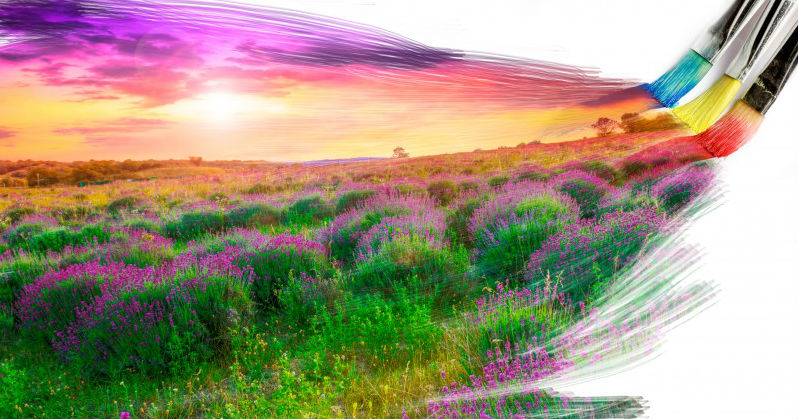 The International Painting Symposium, which will be held in June 2013 (3-11), aim s to popularize and promote the cultural development of Plovdiv city as a candidate for European Capital of Culture 2019. Holding of such events in Plovdiv helps to enrich the cultural and social life of the city. Together with Plovdiv municipality and Foundation "Plovdiv 2019", Rotary Club Plovdiv-Puldin supports the initiative and is the main organizer of the symposium. The organization of the event in Plovdiv is led by the artist Matei Mateev, a member of RC "Plovdiv-Puldin".
By the time of the symposium "Plovdiv – Created by the Creator", 9 artists altogether create paintings inspired by the beauty of Plovdiv. Through the works created by the participants are promoted the nature resources, lifestyle, architecture and historical sites of Plovdiv. All the works created during the symposium convey the spirit and the traditions of the city.
Artists participating in the painting symposium

:

Nikola Manev, Rumen Nechev, Valchan Petrov, Kolio Karamfilov, Stanimir Videv, Tigran Sukiashyan, Vladimir Yakobchuk, Maria Kviklis and Darina Ilieva.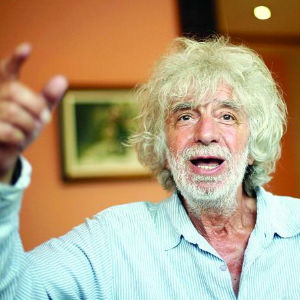 Nikola Manev was born in Chirpan on August 28th, 1940. Deeply connected with his native town the artist contributes to its cultural development. He graduates from the Art School in the class of prof. Vasil Stoilov, He left for Paris in 1962 where he was admitted to the National Art Academy in the class of Maurice Brianchon. After graduating from the academy in Paris he participated in the big Shanevar competition and won first prize.
Nikola Manev traveled a lot in search of mysterious natural forms worldwide. He found his inspiration in cities of history such as Venice, Siena, Senlis, New York, Varna, Veliko Tarnovo. He possessed a personal style and vision for the abstract and the figurative. He painted over 5000 works that are a part of private and public collections or are owned by museums. The artist has more than 137 solo exhibitions worldwide, as well as many biennials and group exhibitions.
As the chairman of the group of Bulgarian artists in Paris Nikola Manev regularly works with "Lyoal" gallery in Paris, 1989. In 1994, on behalf of Foundation "Yavorov", he invites artists from Portugal, France, China, Japan, Canada and North Africa at an international painting planner. In 2008 he is already among the academicians of BAS.
Gallery: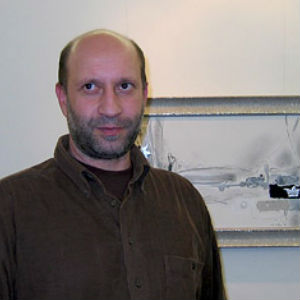 Rumen Nechev was born in Smolyan in 1959. He graduated from the Art School in Kazanlak in 1978, and in1986 – the University of "St. St. Cyril and Methodius" with graphics at the class of prof. Hristo Tsatsinov. He is a member of the Society of Artists of Pazardzhik since 1987. he is also a member of the Union of Bulgarian Artists and the Society of Plovdiv Artists, of which he is a chairman in the period 2002-2005.
He organized many exhibitions in Bulgaria and abroad, participated in group exhibitions and various curatorial projects with graphics and paper. The works of Rumen Nechev are possessed by many museums in Blgaria and abroad, such as the Collection "Helmut Mueller" – Germany, Graphic Cabinet "Auerbach" – Germany, Graphic Collection "Steiner" Batshteben, Germany, ex libris collections (Belgrade, Pescara, St. Nicholas, Ankara, Beijing)), as well as private collections.
Gallery: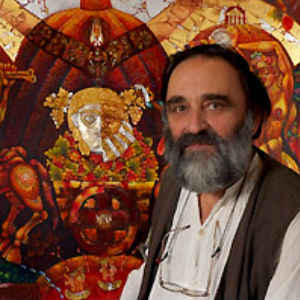 Valchan Petrov was born in Hissar in 1947. In 1966 he graduated from the Art School in Sofia, and in 1975 – the rt Academy in Sofia with mural painting in the class of prof. George Bogdanov and prof. Mito Ganovski. He became a member of the Union of Bulgarian Artists and of IAA in 1979. From 1980 to 1984 he is a lecturer in the Art School in Plovdiv.
For the period 1984-1993 he was a director of the National Art Gallery in Plovdiv. After 1993 he was a freelance artist. Valchan Petrov has a number of solo exhibitions in Bulgaria, Canada, Belgium, Switzerland, Spain, Austria. He also participates in group exhibitions at home and abroad. He has awards for painting from Bulgarian and international competitions.
He creates valuable works, of which more than 15 frescoes, ceramics and mosaics and they could be seen in different Bulgarian cities. One of his frescoes is in Pescara, Italy. His artworks are possession of the collections of sixteen galleries in Bulgaria such as Sofia City Gallery, Sofia National Art Gallery, Plovdiv City Gallery. Other of Valchan Petrov`s works are a part of private collections and museums in Germany, France, UK, Belgium, Netherlands, Poland, Czech Republic, Spain, Italy, Austria, Mexico, Brazil, Japan and others.
The official website of the artist Valchan Petrov: www.valchan.com
Gallery: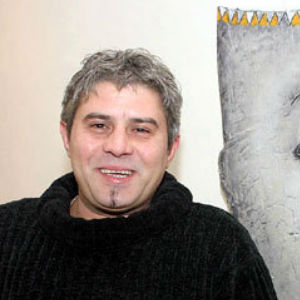 Kolio Karamfilov was born in Plovdiv in 1963. He graduated from the National School for performing and screen arts in Plovdiv. He did not enroll into the Art Academy but got self-trained in art knowledge and skills. He became a member of the Union of Bulgarian Artists pretty young. He received several awards that helped him gain popularity in the country and open new possibilities for the artist.
Kolio Karamfilov is known as a founder of the group "Edge" (1989) and one of the supporters of the ideology of the artistic organization. He is also the first to leave it in 1992. a little later he founded the group "Disco 95" with a part of the members of "Edge", but it was also fallen apart. He lives in Sofia after 1989 where he won the big prize in the First International Triennial of graphics.
He developed himself in the genres of visual arts – graphics, sculptures, installations, performance, painting. Karamfilov is a clearly distinctive character in graphics and sculpture. His works in the genre of painting are characterized by complex colors. He manages one of the galleries in the Old town of Plovdiv.
Gallery: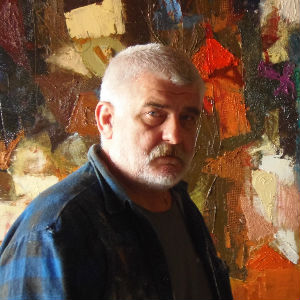 Stanimir Videv was born in the village of Banya, Plovdiv in 1957. he completed his secondary education at the Art School in Kazanlak. In 1984 he graduated with painting from the National Art School in the class of prof. Dobri Dobrev. He is a member of the Union of Bulgarian Artists since 1985 and of the Union of Plovdiv Artists since 1986.
In 1997 and 2007 he was awarded the "Plovdiv" award. He is a laureat of "Sword of Romfea" for 1997. he won many more prizes during the years as evaluation of his work. Stanimir Videv is among the leading Plovdiv Artists – the city that lives and works.
He organized a number of solo exhibitions (over20) at home and abroad, his first solo exhibition being in1986 during the National Autumn Exhibitions in Plovdiv. He participates in group exhibitions, such as: "Music of Landscape" (1998), "Rojen 2000" (2000), joint exhibition with sculpture Krasimir Angelov Makrasa (gallery "Baracite", Plvdiv). He participates in international art fairs Expo Art – Los Angeles (1991), Euro Art – Geneva (1993) and representative exhibitions of Bulgarian art in Russia, Holland, Germany, Greece, Malta, Italy, Belgium, China and others. His paintings are possessed by the NAG, galleries, museums and private collections at home and abroad.
Gallery: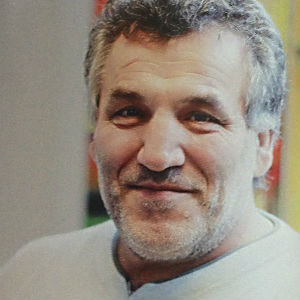 Tigran Sukiasyan was born in Armenia in 1959. He is a graduate of the Academy of Arts "Mukhin" in St. Petersburg. After the official graduation, Tigran gained experience in Italy for three years. Returning to St. Petersburg, where he created works in his own style. He makes many models of wax for art workshops and jewelery companies. In 1987 he was invited to participate in the reconstruction of the historical values of the region around St. Petersburg.
Prior to their arrival for the exhibition in Prague, Tigran`s paintings and bronze sculptures are represented in the National Art Galleries in Russia. The artist organizes many solo exhibitions in Como, Milan, Hamburg, Berlin, Helsinki, Los Angeles. His works can be seen in the Museum of modern Art in Normandy, France. The original works of Tigran enjoy the art lovers with their relaxing colors and original style in Hamburg – "Institute of Coloratherapie".
Gallery: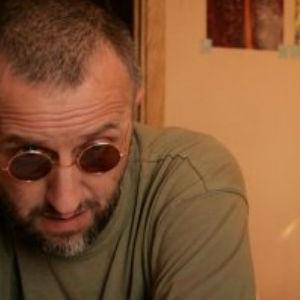 Vladimir Yakobchuk was born in Zhitomir, Ukraine in 1964. He graduated from the famous Institute of Painting, Sculpture and Architecture in St. Petersburg (Repin Institute) in 1994 . Became a member of the Union of Artists in the same year. In 1996 he received funding from the President of the Russian Federation, and ten years later in 2006 is subsidized by the Union of Northern countries..
In 2010 he becomes an official advisor of the Chinese Cultural Society for promotion of province Yangsu. The artist Vladimir Yakobchuk has a number of solo exhibitions in Finland, Russia, Germany, England. He participates in group exhibitions in Russia, France, Finland, China and others.
His works are owned by the following museums: Russia State Museum, St. Petersburg; Novosibirsk State Gallery; State Gallery of Art; Katten Rabinet -Amsterdam, The Netherlands; Eero Rantenena Foundation – Helsinki, Finland; Harko Museum – Raysio, Finland. Yakobchuk paintings are owned by private collections in England, Austria, Germany, Israel, Finland, China, USA and others.
The official website of Vladimir Yakobchuk: www.yakobtchukvladimir.see.me
Gallery: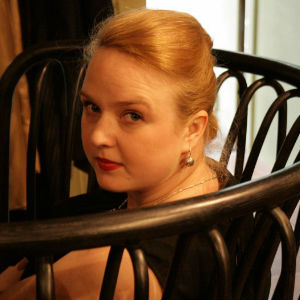 Maria Kviklis was born in Staraia Russia, Russia in 1983. She was enrolled into an art class at the Old Russian School of Arts where sh studied from1889 to 1999. She graduated from the Institute of arts and craftswork in St. Petersburg in 2008. In 2007 she became a member of the Russia Crafts Union – IFA.
Since 2005 she has been organizing solo exhibitions in Russia and in 2011 in Finland as well. She also participates in several group exhibitions in Poland, Russia and Estonia. Some of her paintings are part of the collection of the South-Sahalinsk State Gallery, and others belong to private collections in Russia, Finland, Israel, USA and the Netherlands.
Gallery: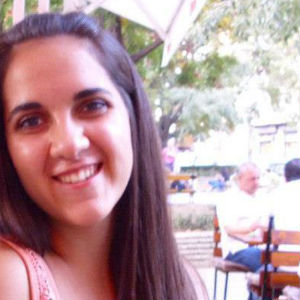 Darina Ilieva is a young gBulgarian artist born in Plovdiv in 1991. she graduated from the National School for the Performing and Screen Arts with Theatre, film and TV décor in 2010. she is presently a student at the Academy of Music, Dance and Fine Arts in Plovdiv, in "Church painting".
She participates in exhibitions of students as well as in a joint exhibition with Dimitar Mehandjiiski in galery "Boviel". Darina Ilieva takse part as a guest in the National Youth Forum "Zlatyu Boyadziev" (2007, 2008, 2009, 2011, 2012). In 2008 she won the second place at the National Youth Competition for Fine and Applied Arts, had a solo exhibition in the vaulted hall of the Balabanova House and also a joint exhibition with Cvetelina Haralampieva Maria Koleva and Zdravka Petkova. The artist from Plovdiv is a part of other exhibitions in the country as well. She is involved in the "Pergament" project led by prof. Krasimir Dobrev – 2011.
The official website of Darina Ilieva: www.darinailieva.artweb.com
Gallery: