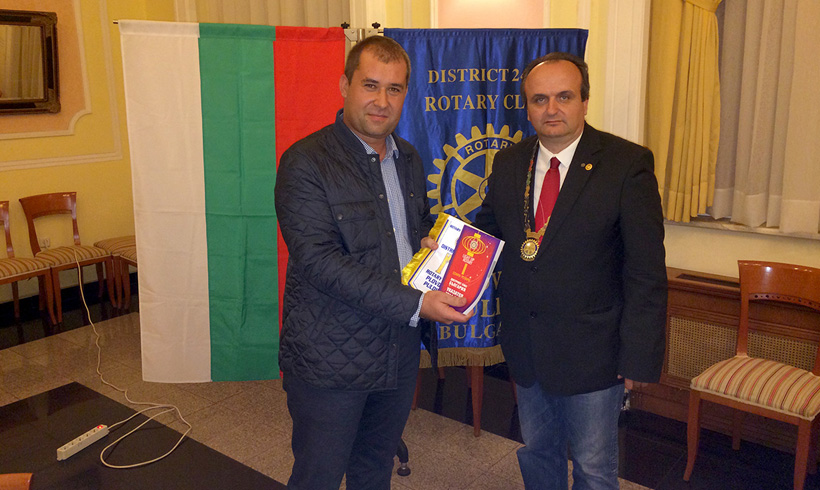 On our meeting dated 30.09.2014 with a solemn ceremony under the rules of Rotary International we adopted our new member Gesho Geshev.
The President Stefan Denin handed to Gesho Geshev the Rotary Directory 2014-20for the year 15, the flag of RC Plovdiv-Puldin, the flag with the theme of the year and decorated him with the badge.
After the official part our new friend told about himself and the Ceremonies Master Bistra Toneva called every one of the club to present themselves in a few words.
In short about Gesho Geshev
He finished his secondary education in Plovdiv school Hristo G. Danov, with Business Management profile.

He graduated in 2003 from the Plovdiv Branch of Legal and History Department of the South-West University of Blagoevgrad Neofit Rilski. Specialty: Business Management Specialization – Business Administration BACHELOR DEGREE with the duration of training curriculum – four years.

Since 1998г. Until now he works for Atare Clima EOOD. (informally)

Formally he is CEO of ELLON and Manager of Kalreis Ltd.
Gallery: