One of the most important dates in each Rotary Club is the so called "Rotary New Year".
About July 1st each year over 32,000 clubs around the world change their Board and President. Rotation in the management of each Rotary club underlies even in the name of the organization itself. Thus each member of the club will have to be even more devoted and engaged in the club life.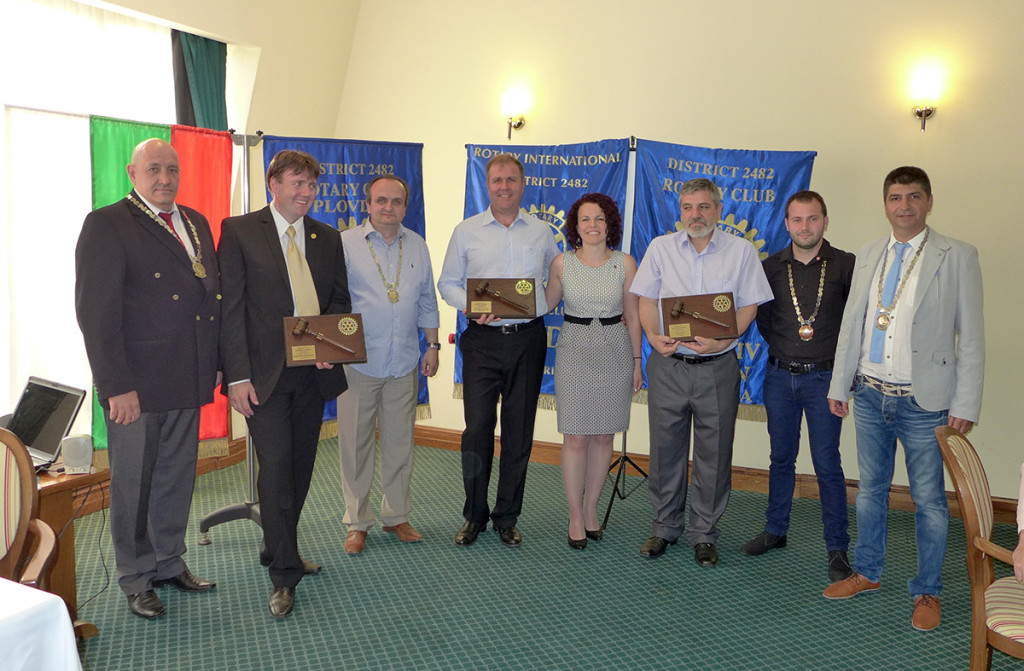 On June 30th, 2014 traditionally the three Plovdiv Rotary clubs held a joint meeting for Ceremony on the transmission of necklaces of the presidents. By this act symbolically is handed over the responsibility for running the club.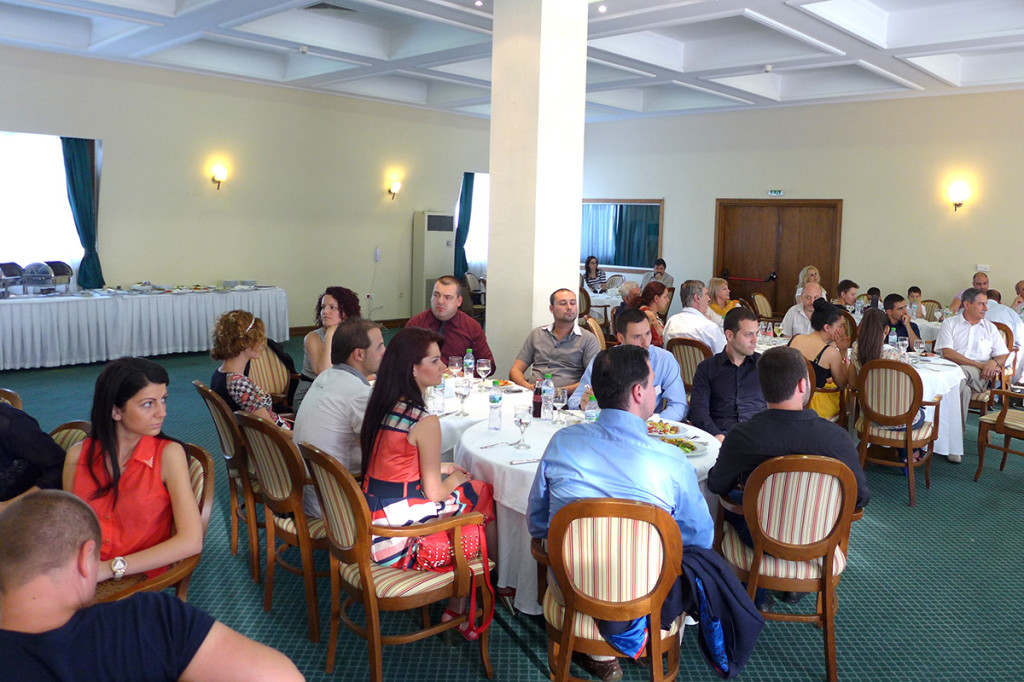 Guests at this year's ceremony were Art Wing, Past District Governor of District 7090 USA-Canada, representatives of Lions club Plovdiv, Zonta Club Plovdiv, Plovdiv Rotaractors as well as wives and family members of the Rotarians from three clubs.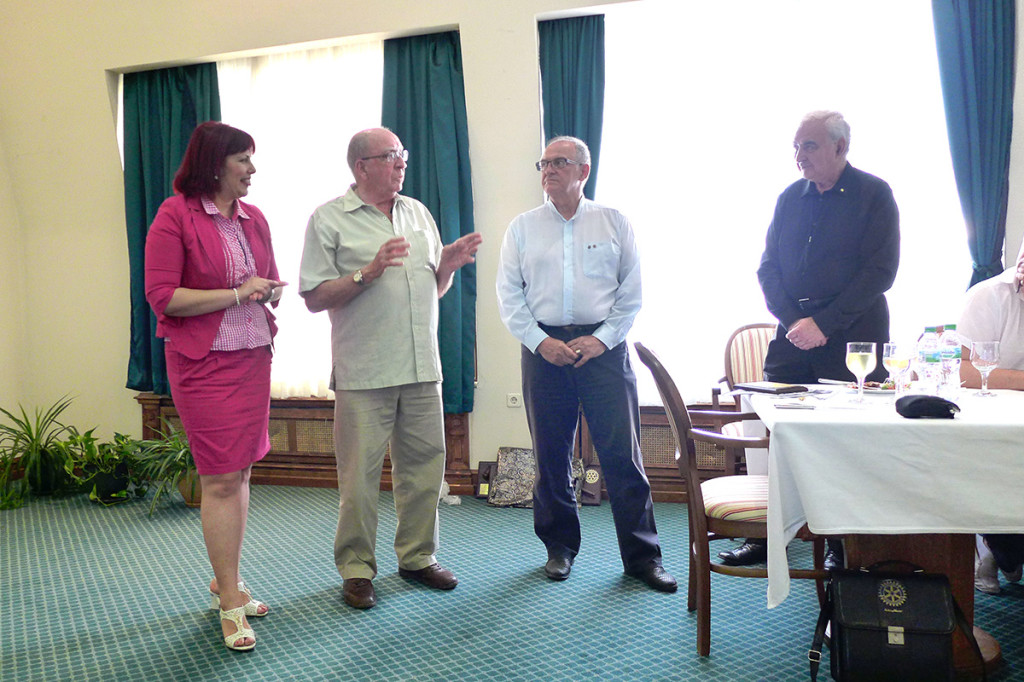 Аfter short welcomes by Art Wing, Nasko Nachev, PDG D2482 and Angel Angelov ADG D2482 the Past Presidents geve the presidential necklaces to the new Presidents.
During the next Rotary year the three Plovdiv clubs will be led by:
Svilen Kanevski – RC Plovdiv
Stefan Denin – RC Plovdiv Puldin
Georgi Delikostadinov – RC Plovdiv Philipopol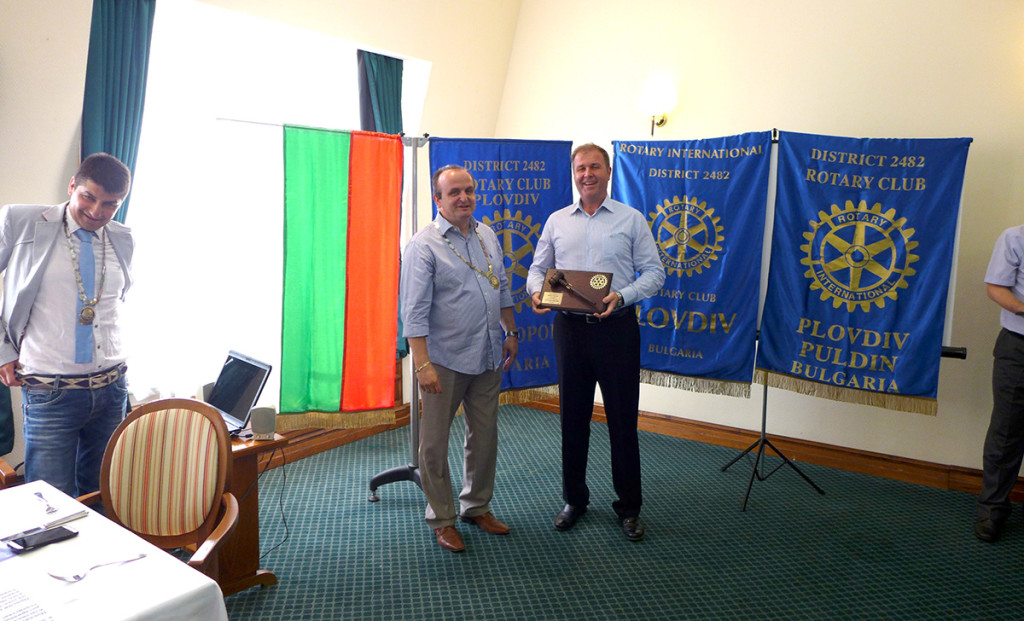 The Past Presidents Todor Hristev, Spas Popov and Lubomir Pashev wished even greater success of the new leaders, and the newly elected Presidents handed them plaquettes in gratitude for the successful service in the name of the Society.